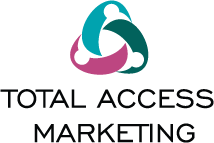 Evolution of Network Marketing
Eric Hoffer said "In times of change learners inherit the earth; while the learned find themselves beautifully equipped to deal with a world that no longer exists."
We in the network marketing profession find ourselves in this exact situation.  Our business opportunity landscape has changed.  Everything from regulatory scrutiny to ever-changing consumer buying habits.  We find the income opportunity, compensation plans and tools for success are ever-changing. The key to financial success is Multiple Sources of Income (MSI's). MSI's, not just from the expansion of the network, but from the number and types of actual income channels available. We must evolve with the times.  We must change in order to stay relevant.  Albert Einstien said that, "we cannot solve problems with the same thinking we used to create them." And yet, established leaders, both on the corporate side as well as the independent distributor side, are doing exactly that.  They are using the same thinking that created the problem to try to solve the problem.
We are at a crossroads, a moment in time where as network marketing professionals what we have done in the past will not sustain us.
Adapt and change with me to total access marketing.  This is absolutely the best entrepreneurial opportunity in a generation.

Direct-to-Consumer
Formerly know as Direct Sales
Evolution of Network Marketing

Traditional Retail
Brick-and-Mortar Stores
Affiliate Marketing

Stock Incentives
Stock Title Bonuses
Be an Owner

E-Commerce
Online Marketing Systems.
Robust Platform and Tools.

Medical Sales
19 Patents
Human Clinical Trials Completed

Industry Best Comp Plan
Fast Start, Uni level, Bonus Pools
Dynamic Compression, Award Travel
Relaunch North America!
25 year giant in the network marketing industry
Merged with publicly traded New Age – the Nasdaq's hottest stocks
$7.5 Billion in worldwide sales
 $3.8 Billion commissioned
$100 Million in capital raised for aggressive, massive expansion

© 2019 Jaze11LLC. All Rights Reserved.

© 2019 Total Access Marketing. All Rights Reserved.